Lisa D.Head Veterinary Technician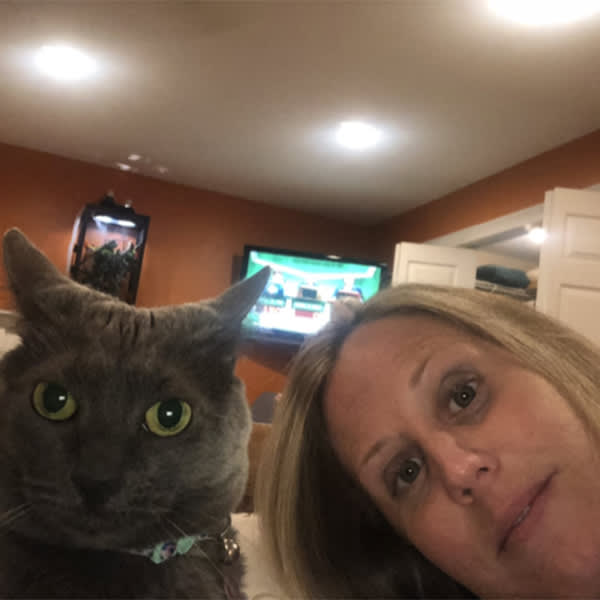 About Lisa D.
Meet Lisa. She is the head veterinarian technician here at Newkirk Family Veterinarians and has worked here for over 17 years.  When she is not dedicating her life to this practice, she enjoys spending time with her own fur family that includes 9 cats (her favorite "Tuna" pictured above), 5 dogs (3 of which are Great Danes), and a 3-legged iguana and a 3-legged leopard gecko. 
She and her fiancé, Ernie, also enjoy taking the dogs for walks in Smithville, pet sitting, scuba diving, and going to concerts.  They hope to one day find the time to finally get married and have their animals as part of their wedding party. 
There isn't a day at Newkirk Family Vets that you won't see Lisa there!
Always Welcoming New Patients
At Newkirk Family Veterinarians, we always accept new patients into our veterinary family. Our veterinarians are passionate about the health and well-being of Egg Harbor Township pets. Contact us today to book your pet's first appointment.