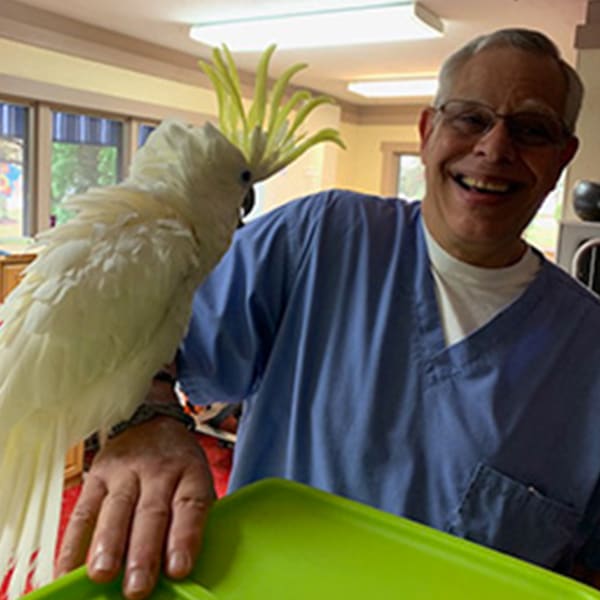 About Dr. Marc Weissman
Dr. Marc Weissman joined our family here at Newkirk Family Veterinarians in October of 2013. He is currently our medical director and only surgeon. He studied abroad in Bologna, Italy, and continued his education here at Cornell University in Ithaca, New York and at the University of Missouri.
He has been an associate veterinarian in Freehold, New Jersey as well as owner and medical director of Princeton Veterinary Group in Kingston, New Jersey.
His areas of special interest include allergy and dermatology, soft tissue surgery, dentistry, and orthopedics. He currently resides in Jackson, New Jersey with his wife, Tina.
Together they have two adult sons and currently have 3 four-legged children, including their cat Jagger and two dogs, Sophee and Lucy. When he is not busy providing care to animals of all sizes, he enjoys wine tasting, traveling, gardening, biking, reading, hiking and bird watching.
Always Welcoming New Patients
At Newkirk Family Veterinarians, we always accept new patients into our veterinary family. Our veterinarians are passionate about the health and well-being of Egg Harbor Township pets. Contact us today to book your pet's first appointment.