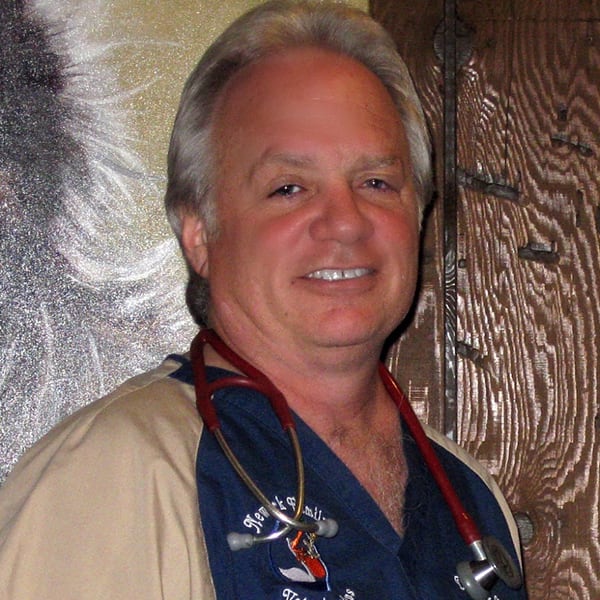 About Dr. Newkirk
Dr. Mark Newkirk was born and raised in South Jersey. He has worked with animals since he was a teenager as a kennel assistant.
He graduated from the University of Pennsylvania School of Veterinary Medicine. He has post-graduate knowledge in animal alternative therapies to treat the whole animal in the best way possible.
As a Veterinarian, Dr. Newkirk has been serving Southern New Jersey for over 38 years. He is extensively trained in medicine and surgery and is skilled in caring for exotic pets such as reptiles and birds.
New Beginnings: 2022 — 2023 Sabbatical
Starting November 1, 2022, Dr. Newkirk will take a sabbatical to embark on international animal conservation efforts while maintaining part-time availability for consultations.
Always Welcoming New Patients
At Newkirk Family Veterinarians, we always accept new patients into our veterinary family. Our veterinarians are passionate about the health and well-being of Egg Harbor Township pets. Contact us today to book your pet's first appointment.