Alexus R.Veterinary Technician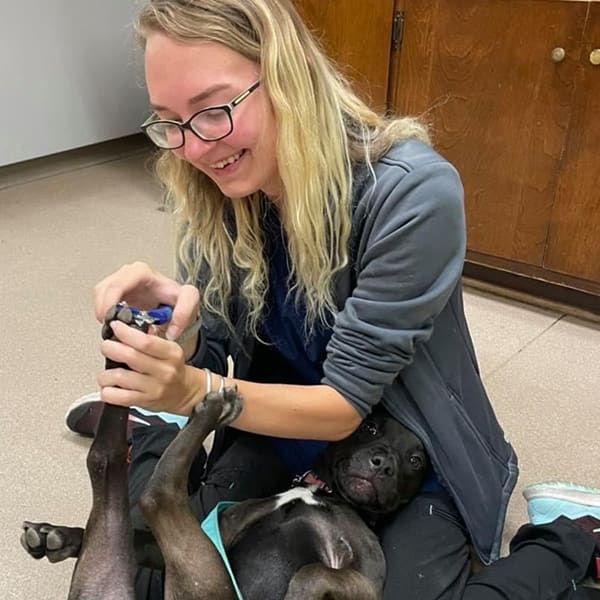 About Alexus R.
Meet Alexus, one of our veterinary technicians. Alexus started working at Newkirk Family Veterinarians in January 2022, before she joined our family, she was a technician at a walk-in veterinary clinic in Virginia for almost 2 years. She has always had a love for animals and dreamed to work in veterinary medicine. 
Alexus enjoys spending time with her dogs, a Bully mix named Cola, Lab mix Whiskey, Rough Collie Berkeley, and her cat Coconut. She also enjoys traveling to Arizona, hiking, riding horses, anything car related, and swimming. 
Always Welcoming New Patients
At Newkirk Family Veterinarians, we always accept new patients into our veterinary family. Our veterinarians are passionate about the health and well-being of Egg Harbor Township pets. Contact us today to book your pet's first appointment.