Tysheena S.
Hospital Manager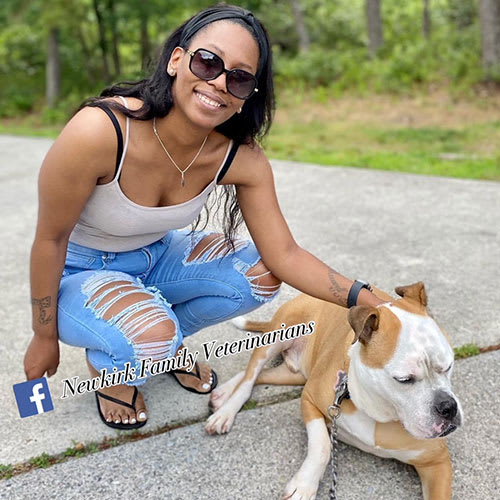 About Tysheena S.
Tysheena S. joined our family here at Newkirk Family Veterinarians in February of 2017. She started out as a receptionist and was soon cross-trained as a veterinary technician as well. She became the office manager in April 2022. Due to her solid office background, exceptional relationships with staff and clients, and fundamental knowledge of the technician area, she was able to adapt quickly to being office manager.
She is passionate and completely devoted to her team, often recognizing their strengths and helping them get through their day by motivational words. When she is not in the office, she loves baking, traveling, spending time with her friends and family and helping out at her son's school.
She has a Bully Breed dog named "Otis" whom she loves, despite his sometimes stubborn attitude. She also has one child, a son whom she often calls her "SONshine".
Always Welcoming New Patients
At Newkirk Family Veterinarians, we always accept new patients into our veterinary family. Our veterinarians are passionate about the health and well-being of Egg Harbor Township pets. Contact us today to book your pet's first appointment.